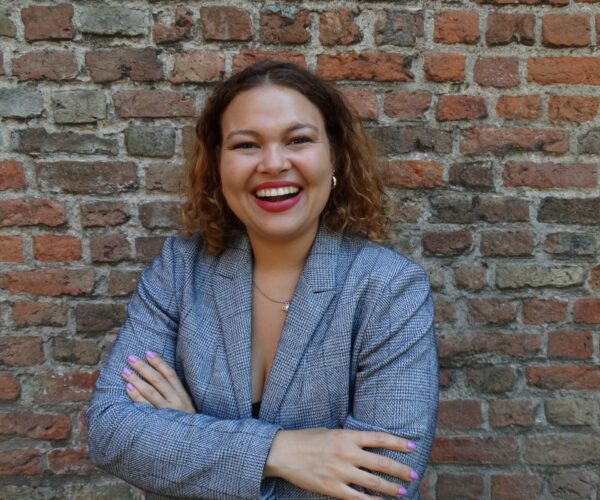 Karla Kiefer
After packing my belongings into the car and moving from Nijmegen to Middelburg, I was very excited to start my internship at the RIAS despite the snow on that April morning. As part of my master in Transatlantic Studies at Radboud University, I chose to do an internship from April through June 2022. The RIAS was the perfect opportunity to expand on my knowledge and learn new skills.
In my first week, we welcomed the U.S. chargé d'affaires Marja Verloop, who gave the first William J. vanden Heuvel Memorial Lecture. She talked about her experience as a diplomat and discussed history, culture and critical moments in international diplomacy. The week after that we hosted an event where Sara Polak gave a lecture on her new book FDR in American Memory. During my time at the RIAS, we also celebrated the 5th year anniversary of the institute. I got to assist with many other events such as the International PhD conference, the Amerikanistendag and many more. This was an enriching experience as I got first-hand experience organizing events within academia and learnt a great deal about American and transatlantic culture, history and politics from attending these events too.
Working in the library and archive was honestly very interesting. I assisted visiting scholars, and students on a class excursion and attended to administrative and secretarial duties. My internship at the RIAS was beneficial as I gained new knowledge and skills, this included maintaining the website and social media. My colleagues at the RIAS were very kind. We shared our research and I received some great advice and feedback on my thesis.
I am sad to say goodbye to the RIAS but extremely grateful for the new friends and connections I have made.