On 24-26 May 2023, the RIAS convened a major international symposium dedicated to the analysis of the global reception, impact, and legacy of Theodore Roosevelt. The event, which saw the participation of many leading experts on the 26th US President and the Progressive Era, proved to be a fertile ground for in-depth discussions around his persona, strategic vision, and the enduring resonance of his life and work in the 21st century. 
The studies on Theodore Roosevelt have produced a rich, multidisciplinary body of research. Historians, political scientists, and scholars in various related fields have brought to life the complexities of Roosevelt's policies, the influences that shaped his worldview, and the impact of his presidency on the United States and the wider world.
This symposium aimed to enrich the study of Theodore Roosevelt and the Progressive Era through a global lens, with four key objectives: exploring the global outlooks that significantly influenced Theodore Roosevelt's life and career; analyzing TR's impact on American perspectives of global affairs and globalization, focusing on his influence in shaping domestic discourse on globalism; investigating global perceptions and appropriations of Roosevelt, beyond just the transatlantic view; connecting global and US history, using Roosevelt's life and the Progressive Era as a conceptual framework. Judging by the quality and depth of the discussions, the event was indeed a success.
The conference began with opening remarks by Frank Schumacher (University of Western Ontario) and Gaetano Di Tommaso (RIAS), who set the tone for the symposium's objectives and expected outcomes.
The opening session, "Global Responsibilities," moderated by Gaetano Di Tommaso, began with Michael Patrick Cullinane (Dickinson State University) discussing Theodore Roosevelt's role as a global citizen, highlighting his international engagements and ideology. Charlie Laderman (King's College London) then delved into Roosevelt's vision of US responsibility, focusing on his stance and struggles with interventionism in response to "crimes against civilization" and the lasting implications of his policies. Both presentations provided critical insights into Roosevelt's understanding of global responsibilities, setting the stage for a productive conversation.
Session 2, "Global Encounters," presided over by Frank Schumacher, included three presenters. Tomé Ribeiro Gomes (CEI, ISCTE–University Institute of Lisbon) discussed the reasons behind the cold welcome Portuguese authorities gave to TR during his brief visits to the Azores archipelago in 1909 en route to his African expedition. Bahar Gürsel (Middle East Technical University) explored perceptions of TR's African expedition in Penang- and Singapore-based newspapers, shedding light on a lesser-explored perspective of TR's global image. Lastly, Katy Hull (University of Amsterdam) analyzed the use and reimagining of TR in Fascist Italy. This session effectively examined TR's varied international impressions and global influence.
Session 3, "Global Entanglements," chaired by Dario Fazzi (RIAS & Leiden University), highlighted three unique presentations. Marc-William Palen (University of Exeter) followed and explained TR's shift from free trade to economic nationalism. Stacy Holden (Purdue University) focused on Edith Wharton's role as information curator on France's political life and imperial endeavors and how she helped to shape Roosevelt's understanding of the world and the Morocco question. Lastly, Tosh Minohara (Kobe University) examined TR's strategic partnership with Japan. These insights contributed significantly to understanding TR's global relations and evolving ideologies.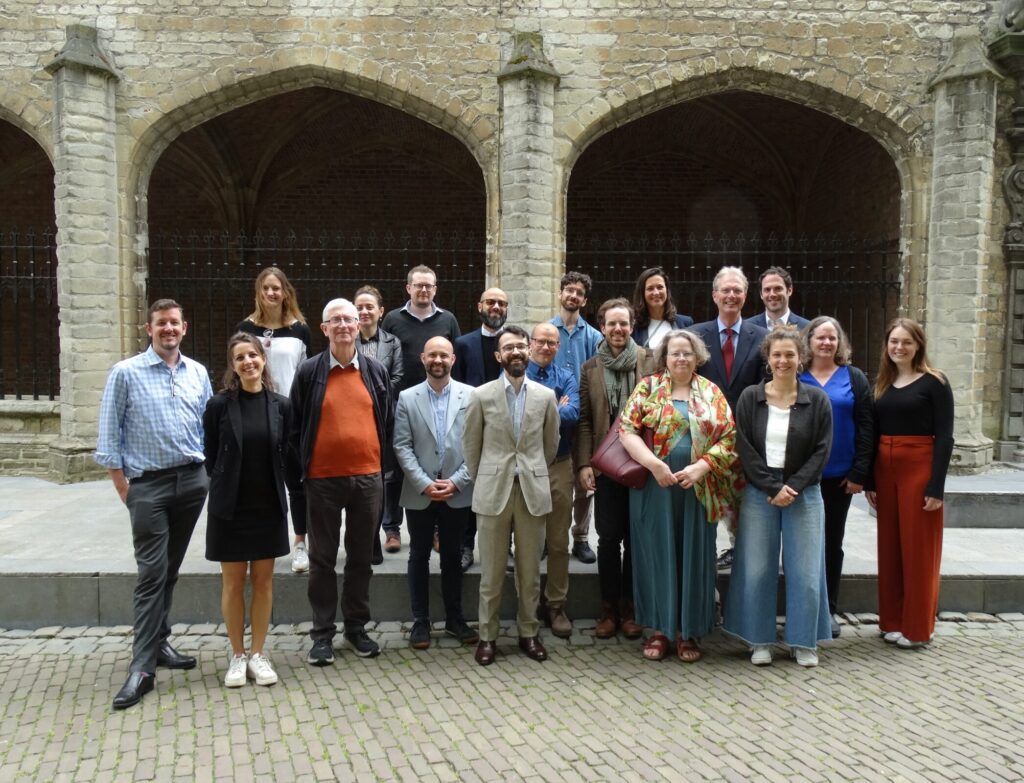 The fourth session, "Global Projections," steered by William Michael Schmidli (Leiden University), included three presentations. Ian Tyrrell (University of New South Wales) discussed TR's attempts to create a global imaginary and the importance that the notion (and practices) of settler colonialism had in it. Robert Orr (National War College) shared insights into TR's grand strategy for America, arguing that the US president represents an ideal case study for today's strategists. Lastly, Andrew Gawthorpe (Leiden University) examined the relationship of TR to the liberal order narrative and particularly how his memory was deployed and evoked in debates around it. This panel provided a fascinating glimpse into the broad influence of TR's strategies and philosophies on global politics.
The fifth session, "Global Nationalisms," chaired by Damian Pargas (RIAS & Leiden University), explored TR's influence on various nationalistic discourses and ideologies. Jack Thompson (University of Amsterdam) delved into TR's lasting impact on the Republican Party's memory and political culture, demonstrating how TR's image continues to shape contemporary politics. Anne Foster (Indiana State University) tackled the intertwined legacies of US and European colonialism in Asia, discussing TR's role within this context. The session was a significant exploration of Roosevelt's influence on nationalism and imperialism, both domestically and internationally.
The symposium proved to be an enlightening and rewarding experience, deepening our understanding of Roosevelt's global imprint and the entanglements of the Progressive Era. The interdisciplinary dialogue offered fresh perspectives and stimulated thought-provoking discussions, bringing to the fore the complex ways TR influenced (and was influenced by) global dynamics. As we reflected upon TR's multifaceted legacy, we reaffirmed the need for continued exploration of such themes. The conference underscored the importance of an increasingly international and inclusive approach in TR scholarship and the study of the Progressive Era, providing a sturdy foundation upon which future research can build.
The conference program can be found here.
The RIAS thanks the speakers and attendees for their participation and insights – and looks forward to the next opportunity to have insightful conversations together.