On 5 and 6 June 2023, the Roosevelt Institute for American Studies (RIAS) hosted a policy workshop titled "Environmental Education for an Environmental Democracy: A Transatlantic Approach." This workshop aimed to foster collaboration and knowledge exchange among educators, program managers, project leaders, and students engaged in environmental education from the Netherlands and the United States. The primary goal was to identify common challenges and share best practices to promote environmental education and enhance environmental democracy.
The workshop recognized the potential of virtual exchange (VE) programs in the context of environmental education in higher institutions. By facilitating intercultural communication and promoting an open-minded and well-informed approach to environmental issues, virtual exchanges presented numerous advantages concerning representation, inclusion, and diversity. These programs offer students from diverse backgrounds an opportunity to participate in educational experiences on a global scale.
During the workshop, key topics included discussions on the significance of virtual exchange programs and experiences with environmental education in universities. Speakers from various universities and institutions shared their expertise and projects related to environmental education and virtual exchanges.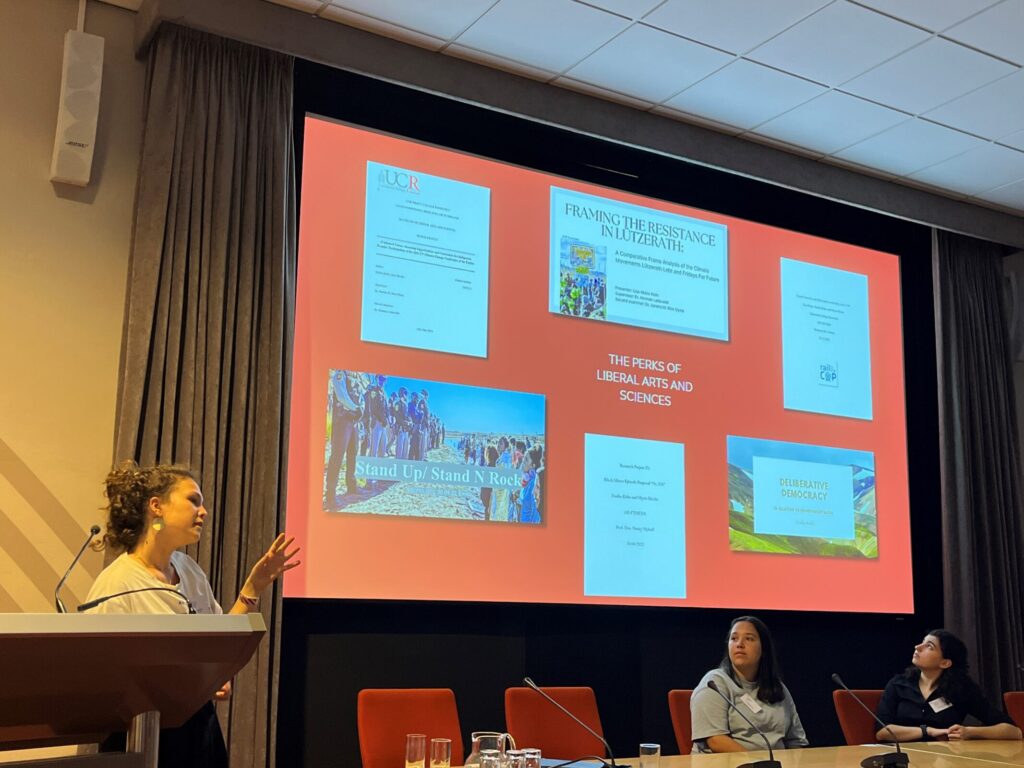 During the first day of the workshop, students from Hogeschool Zeeland (HZ) and University College Roosevelt (UCR) shared insightful presentations on their involvement in the Green Offices of their respective universities, as well as their experiences in environmental education at the university. Additionally, students from Leiden University and William & Mary College engaged in a constructive dialogue, sharing their perspectives on a virtual exchange program and providing valuable feedback.
In the expert panel, Kelly Tzoumis from De Paul University highlighted the importance and impact of virtual exchange in higher education to enhance learning (e)quality and global engagement. Ingrid de Vries discussed her work with the Green Office at HZ, emphasizing efforts to green the campus. Inez Flameling, a politician and environmentalist from UCR, emphasized the importance of science and the dangers of misinformation in environmental politics. Sarah Stafford presented on the efforts of William & Mary College in environmental education and participation.
A keynote speech by Barbara Oomen outlined plans for the Delta Climate Center, which aims to address challenges related to sustainability, climate resilience, and prosperity in Zeeland's delta region, with a focus on water, energy, and food.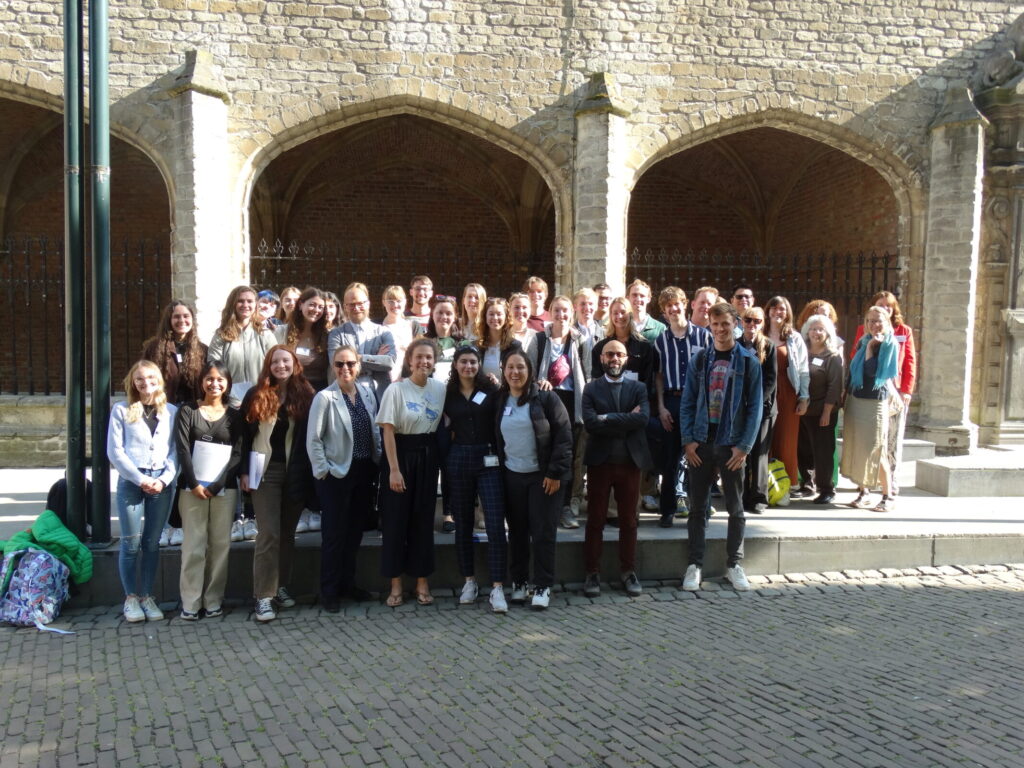 Henry Fowler from Navajo Technical University shared how virtual learning can benefit marginalized communities and improve accessibility to education in adverse conditions. Femke van Wijk presented preliminary findings of research on virtual exchange programs. Susannah Montgomery discussed online hackathons on sustainability that she co-organized.
Throughout the workshop, participants learned from each other's experiences and approaches and had the opportunity to network, fostering collaboration between educators and experts but also students from different institutions. The participants highlighted the significance of virtual exchange as a powerful tool but also emphasized the need for strong support structures and flexibility in universities to ensure successful implementation. The students' feedback underscored the importance of community building in these programs, ways to enhance bonding within virtual exchanges were considered. This could include facilitating communication channels like WhatsApp groups. The workshop emphasized that virtual exchanges should be given ample time for better connectivity and engagement among participants.
In conclusion, the policy workshop on environmental education and environmental democracy demonstrated the potential of virtual exchange in promoting global collaboration and knowledge sharing. By exchanging best practices and fostering intercultural communication, educators and students can work together to address environmental challenges more effectively and promote environmental democracy on both sides of the Atlantic.
To view the complete program of the event, please click here.