On 13 October 2022 the RIAS and Kennisplatform Slavernijverleden Zeeland organized a public lecture by the Pulitzer Prize-winning reporter and director of the highly acclaimed The 1619 Project, Nikole Hannah-Jones. The lecture was held in commemoration of Black Achievement Month; a festival which aims to celebrate the achievements of cultural talents from the black diaspora.
To a passionate, and packed audience, Nikole Hannah-Jones lectured on the topics of the 1619 project itself and the Dutch Origins of American Slavery. Throughout the lecture, Nikole Hannah-Jones emphasized the very centrality of the institution of slavery to the very course of the history of the United States. Additionally highlighted were the continued legacies of slavery experience by black Americans and the need to redress the ongoing consequences of which through reparations.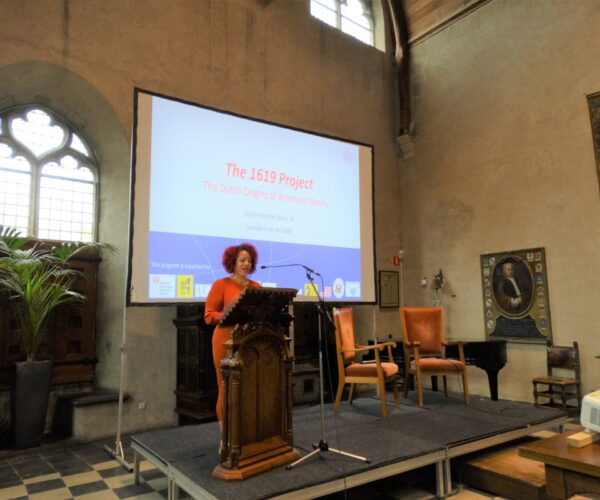 The very fact that Nikole Hannah-Jones' public lecture was held within the lavish setting of the Town Hall of Middelburg in Zeeland was poignant in and of itself as the year of 1619 had been chosen to entitle the project to recognize that year as the beginning of African slavery in British North America with the occurrence of the sale of some "twenty and odd" enslaved Africans to Virginia settlers. For this was an apt setting for the lecture because the Dutch privateers who conducted the transaction itself were from the vessel of the White Lion which just so happened to have originally departed from Vlissingen, Zeeland – that is just over 7 kilometers from Middelburg itself.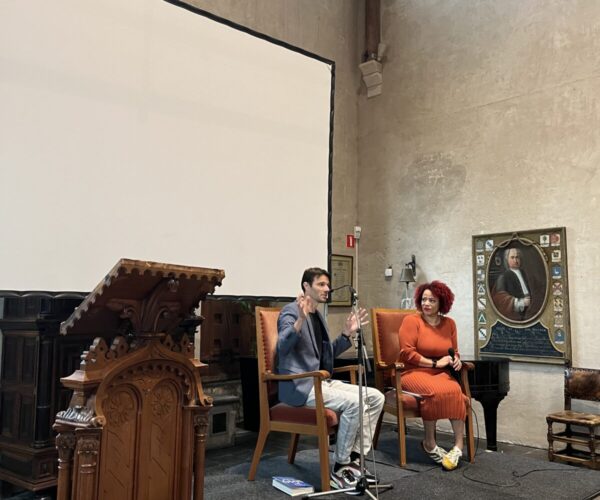 Following her lecture, Nikole Hannah-Jones joined Dutch journalist Leendert van der Valk for a wide-ranging discussion and Q & A. Such topics and issues discussed throughout included the role of Europe in the history and ongoing legacies of slavery and empire; the relationship between public history, as practiced by journalists like Hannah-Jones, and that of history taught and produced by educators and scholars; and the plausible means by which reparations might be attained and implemented. All told, the event was a captivating and thoroughly rewarding one for all in attendance.