Short story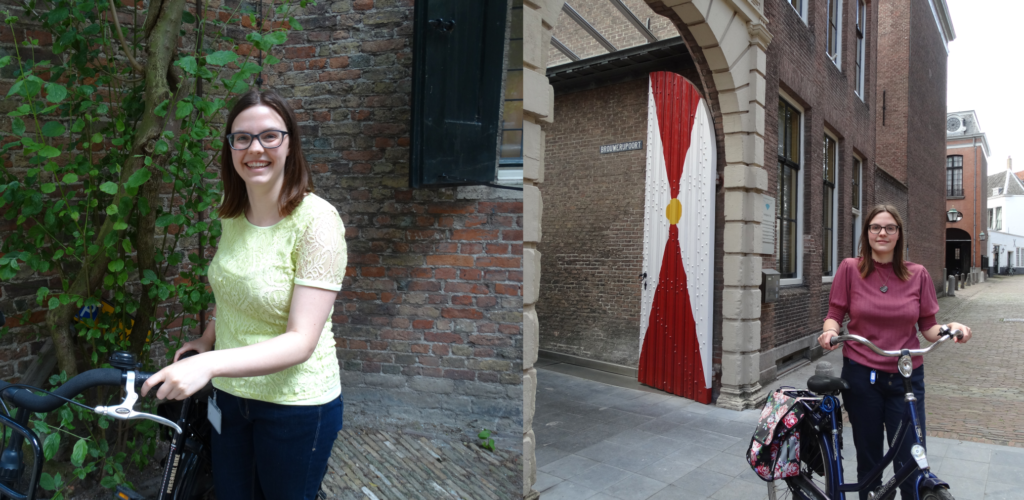 Although there was already talk of moving, I was lucky enough to spend my internship at the old RIAS location. In a beautiful abbey with high ceilings, I combined my own research with taking care of the library, assisting researchers, and integrating new additions into the collections. Here I realized what I wanted my career to look like. I've always loved the academic environment, with its focus on learning and preserving knowledge. I love to read old texts and be challenged with a different time and culture. However, I did not want to spend more years of my life writing papers and getting graded. I was ready to get a "real" job. As this collection of alumni stories shows, we history alumni can end up in a lot of different places and careers. I wanted a place where I could help people and where I could be part of a community focused on learning and preserving the past.
Just when I finished my internship and considered myself ready to leave the comfortable haven of university and the RIAS, news about corona started spreading. At first application processes got delayed, because nobody knew how long this would take or how serious it was. Soon there were less job offers and more people replying to those remaining offers. I searched for a job for more than a year, but then finally I saw the advertisement for a job as an archival assistant at the Zeeuws Archief (ZA). The ZA is a regional centre containing archives from the Province of Zeeland, as well as the archives of multiple municipalities. On top of that, it also houses a bunch of smaller archives from businesses, families, and churches. It provides conservation of and access to historical archives and collections.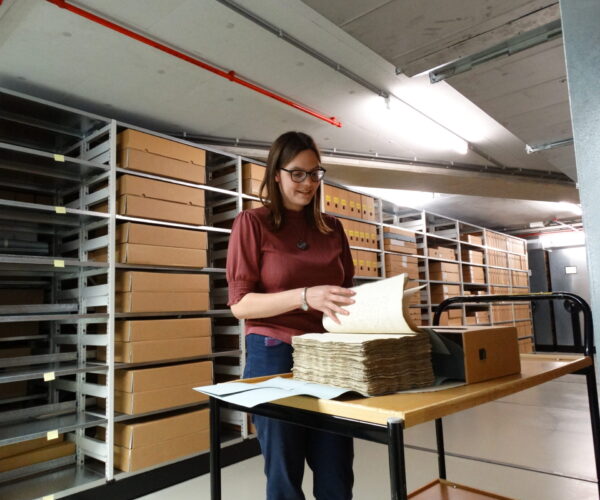 Archives (and the people who work there) are stereotyped as being boring and out of touch with the modern world. I've been a part of the ZA for more than 5 months now and I can say with full confidence that this is nonsense. Our wide array of visitors keeps our jobs far from boring. From those eager to learn anything they can about their own family history, to civil servants who request specific documents about highways and soil research. Every day is a new adventure. I might start by searching for a building plan so that someone knows which walls to leave alone in their renovation, continue the day by bringing someone the sources they need to continue their academic research into church organs or language development, and top the day off by trying to read a 18th century church record.
One of the things I love about my new job is how everything is constantly in motion. Old collections get resorted to make them more accessible, and information from different sources is gathered and combined in online databases such as Zeeuwen Gezocht, a website where you can quickly and easily find birth records and other official documents concerning any ancestors from Zeeland. Over the last few years, more municipalities have decided to store their archives at the ZA, and as an archival assistant it is my job to know how each archive is build up and where everything is stored in our vast basements.
My own contribution to the modernization of the ZA is to help digitize texts and books. Every week we get requests to digitize specific items and it is part of my job to prepare these items for the photographers. I will look if there are any privacy concerns or perhaps patents that would prevent an item from being put on the website. Next, I will decide if a text needs to go to the colleagues tasked with conservation. Lastly, I will make sure the pages of the text are in the right order to be scanned. Once the photographers have done their job, I make sure the complete text is accessible on our website. As the months go by, more and more archival pieces get digitized. This way they can be safe in the climate-controlled basements, while at the same time be accessible to anyone with an internet connection.
And if I ever become nostalgic about my time at the RIAS, I only have to visit the cafeteria at lunchtime to meet Leontien, because even though my internship has ended, we once again work in the same building.