Short Story II (2016)
An exchange semester in Edmonton, Canada
'O Canada, Our Home and Native Land!' the national anthem of Canada is sung less often than the Star-Spangled Banner is sung in the US. For some reason, the general assumption is that Canada is just a little less loud, patriotic and more benevolent than the US. The same stereotypes guided my first days of an exchange semester in Edmonton, Canada. As part of Utrecht University's Master program North American Studies, I spend four months in the largest population closest to the polar circle to complete courses in the Department of History and the Department of Native Studies at the University of Alberta. Similar to the exchange semester I had finished at the University of Wisconsin, Madison, the Canadian educational system is less hierarchic than the European or Dutch model. I was lucky to meet Professor Carter and other academics with whom I took classes often in groups of three to ten students. My classes focused on Indigenous theory, patterns of migration and governing institutions, the British Commonwealth, and the prairie provinces Alberta, Saskatchewan, and Manitoba.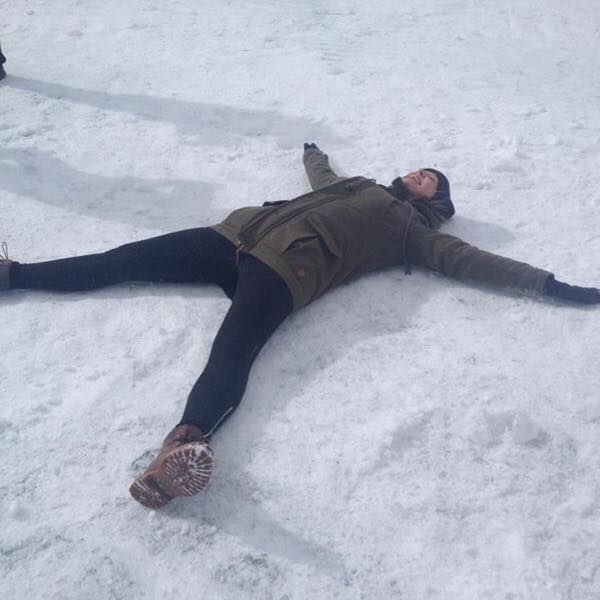 In everyday life Canadians I met proved to live up to the stereotypes; very polite, helpful, and in general sturdy people who survive five months of winter each year with temperatures sometimes dropping below -50 Celsius. However, my academic experience and the courses I took, soon revealed the contrary as well. Throughout history and up to this day there has been a lot of neglect and (neo-)colonialism in the fields I took courses in. First Nations, the Native Americans of Canada, often lack land of their own or official recognition. In comparison with the US, Canada is not the benevolent neighbor when it comes to acknowledging First Nations' sovereignty and self-determination. When it comes to public debate regarding the First Nations peoples and their respective position within or outside of the Canadian hegemony and society, the discussion can get very loud and patriotic, most often guided by white superiority thinking.
The papers I have written focused on the scientific turn in anthropology, the residential school system, Indigenous gender and masculinity, and the spatial injustice in which the First Nations communities have lived and still live. Archival material and government documentation reveal indirect genocide through cultural genocide, tuberculosis caused by unhealthy living conditions, and relocation of First Nations communities in areas prone to flooding and unsuitable housing constructions. Moreover, government policies of the past fifteen years have sought to reconcile and pacify tensions with and between the First Nations and the general Canadian population without any actual change or policy reform. Reconciliation in the eyes of critics has only achieved to silence the problem of colonization through acknowledgment and lacking further action. Indigenous scholars now often call for refusal instead of reconciliation, as they do not wish to be reconciled under Canadian domination but still seek autonomy and self-determination.
The general process of studying Native Studies within history made me realize how colored we see the world. Whiteness thinking and superiority thinking as well as the white man's burden are so ingrained in our thinking and defining of the world that I for one thought I had escaped it. However, in almost every instance of encounter between First Nations peoples and governance structures, these patterns of colonial thinking are repeated. In essence, postcolonialism has become a historical timeframe used to indicate the mid-twentieth century separation of empires and colonies rather than an actual state of mind. People have led themselves to believe they live in a postcolonial world but to the contrary postcolonialism never occurred and remains in overt and covert ways of policy and thinking.
During my time in Canada Prime Minister Harper was replaced by Prime Minister Trudeau, and again as with almost all political campaigns, change was promised. It remains to be seen if this means the First Nations peoples have to change again or if the change is for once directed at the governmental level and fundamental makeup of the Canadian society at large. My time abroad was a very fruitful one and has convinced me to pursue a PhD in the future. The combination of my experiences at the Roosevelt Study Center helping others with research and conducting my own research has made me eager to learn and research even more.
Short Story I (2015)
Costa Rica proved to be an enriching experience 2015
After my time as an intern at the Roosevelt Study Center from April to the end of June 2015 within my master's program at Utrecht University, I spent two months in Costa Rica; traveling, working, and learning Spanish. Being able to express yourself in multiple languages is often seen as a great asset to a resume or CV, and older generations often claim to always have wanted to learn an extra language. For me, the combined possibility of exploring, learning and spicing up my resume as an extra benefit were enough incentives to invest myself in the language acquisition process. Costa Rica proved to be an enriching experience.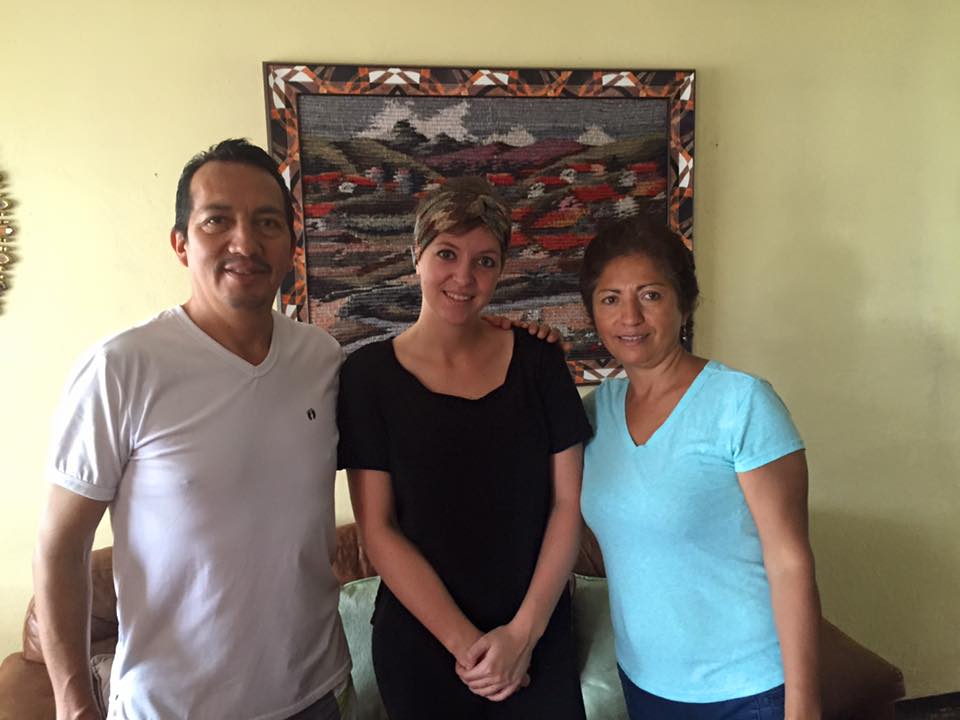 In my first four weeks, I had the honor of living with a local family in Santo Domingo just outside of the capital city San Jose in the suburb Heredia. Jesus Calderon and Chari Fernandez Calderon and their two daughters Mariela and Fiorella are originally from Peru and now live, work and go to school in Costa Rica. Apart from their immense hospitality and great cooking, this family made me feel at home in the 'Pura Vida' lifestyle and helped me practice my Spanish conversations. The initial slow start in my opinion turned around in the third week, as I accumulated more vocabulary and grammar every day. The twenty to twenty-five hour intensive language program during the week was mostly structured in morning classes.
My second goal of going to Costa Rica was the opportunity to do community or volunteer work in my spare afternoons. However, the other side of Costa Rica's thriving tourist industry is the relatively high percentage of unemployment among young people in the less touristic areas. For me to do volunteer work in many cases would involve paying to be able to volunteer, or taking a position that someone out of a job might need a lot more. This unplanned but understandable factor made me able to take extra private language sessions in the afternoon and after fourweeks I had passed level B1 or intermediate level.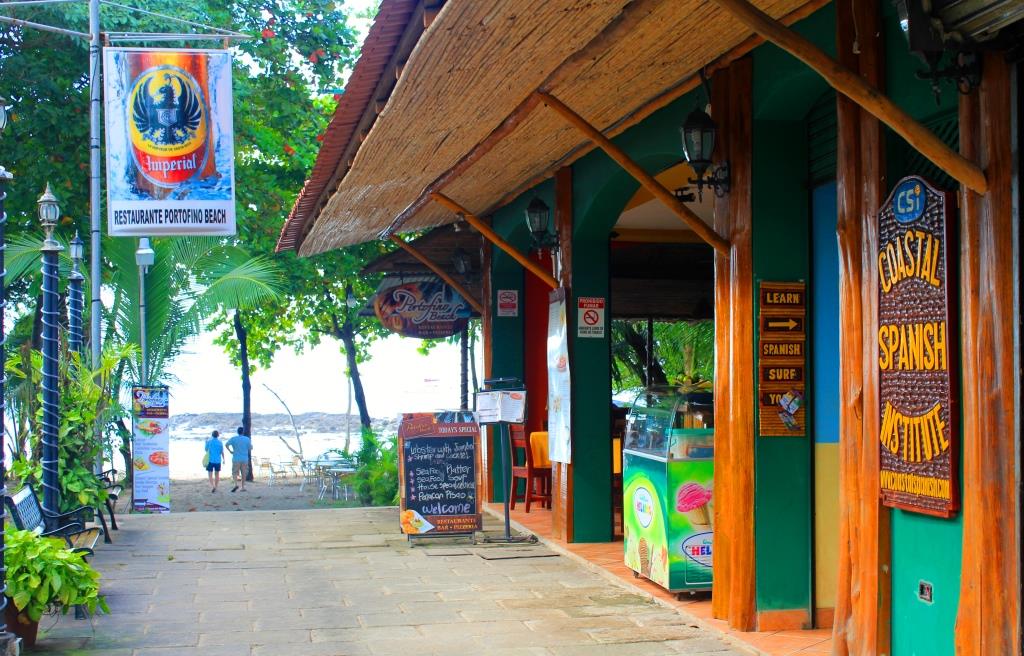 After leaving my familia Tica, I traveled to the Pacific coast to the village of Tamarindo again for four weeks, where I was in for a culture shock. Supposedly thanks to the surfing movie Endless Summer and the amazing beaches and climate, Tamarindo is a mixture of tropical coconuts and American nachos, almost another country compared to the San Jose area. I continued my Spanish classes and combined them with surf lessons at the Coastal Spanish Institute. The atmosphere of this beach felt like paradise while at the same time appeared at times to be platonic as well. Tamarindo and the Costa Rican Pacific coast area appeared to be the home away from home for Americans starting a new life away from the high US pace of business. The high attraction of Tamarindo to backpackers and tourist entrepreneurs results in high numbers of tourists coming through and it can be difficult to find the original Costa Rican aspects of the town underneath the Spanglish, flashy bikini's and Imperial Beer advertisements.
Despite my initial skepticism, I met a lot of people from around the world visiting the same language institute as well as locals and teachers showing the places and beaches just outside of the touristic spots. I was able to do some minor volunteer marketing for a local American entrepreneur in advertising beach tours, and even though I had not envisioned that type of work it highly improves your people-skills. The extra hours I used to do my Spanish language tests and prepare myself for the adventure to follow immediately after Costa Rica: an exchange semester in Edmonton, Canada as part of the Utrecht Master's program North American Studies, which I will elaborate upon after finishing my current courses in the Department of History and the Department of Native Studies at the University of Alberta and return to the Netherlands.