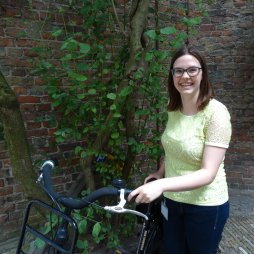 My internship at the Roosevelt Institute for American Studies lasted from July until December 2019, during which I developed a lot of skills that will benefit me for the rest of my working life.
Earlier this year I decided that doing an internship as part of my Masters in History would be a good opportunity to learn or improve the practical skills that are a necessity when you leave the save haven of university and get a job. The RIAS has exceeded my expectations on that front.
One of the strong points of a RIAS internship is the wide variety of tasks that you get to fulfill each week. As the intern, you are firstly responsible for the library. You have keep track of book loans and help researchers find what they need. Apart from that, you also help Leontien with the administration and communication with visitors. To top it all off, you get to help with the organization of events that you then get to participate in. Lectures, conferences, PhD seminars, and much more. Each week is different and each week offers new things to learn.
The second strong point of a RIAS internship is the opportunity to meet people from all kinds of countries and circumstances. Researchers come from all around the world to use the sources at the RIAS, so you get the change to interact with a diverse arrange of people; from bachelor students to professors to amateur researchers, from Hungary to the US to Japan. This is a great way to practice your English and widen your horizon.
I want to thank everyone at the RIAS, because it is thanks to you that I have learned so much and have participated in so many fun and educational events. Your support and guidance has been invaluable during the last six months.