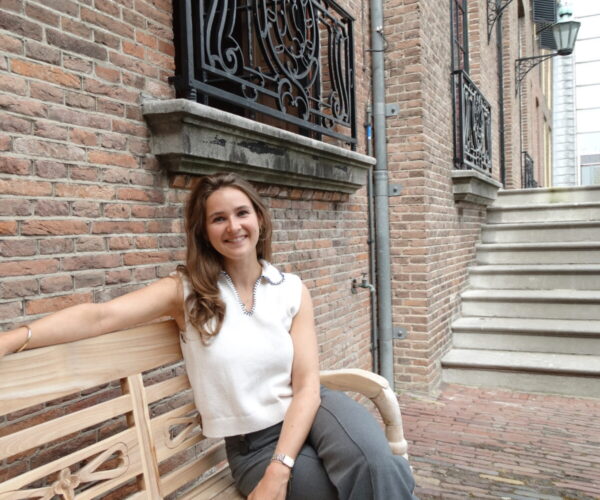 Eva Seuntjens
During July through September 2022 I worked as an intern at the Roosevelt Institute for American Studies in the picturesque town of Middelburg, Zeeland, where I had the chance to get to know the amazing research institute, its collections, and staff. As an American studies graduate and MA history student it was a great opportunity to be able to spend the past few months here and explore an academic career path prior to my graduation.
As an intern it was my primary job to perform library, administrative, and editorial duties. For example, during my stay I welcomed several researchers, who were from Poland, Hungary, and Italy. I did not only enjoy meeting new people from different academic backgrounds with varying research interests, it also allowed me to get a better understanding of the RIAS library and its collections.
While the summer is usually a very quiet time at the institute as most colleagues are on a vacation and there are no activities taking place, it is in my opinion the best period to spend time near the beach. Luckily for me I also got to experience a somewhat busier time during September and was able to assist with the planning for the Environmental Justice Conference and the 1619 Project lecture by Nikole Hannah-Jones, which as the cherry on top I was still able to attend after my internship had already ended.
Working at the RIAS has possibly been the best decision that I have made in terms of my career because it has been a decisive factor in my decision to pursue a Ph.D. Not only have I experienced working in a research institute and, – further developed my research skills, but I was also surrounded by inspiring and supportive scholars, who encouraged me to apply.
I am incredibly thankful for all of the wonderful opportunities, meeting all of the amazing people, and for allowing me to grow in every way possible.