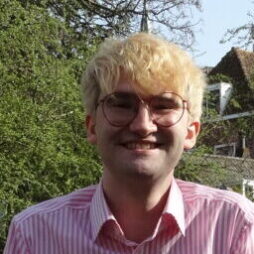 Interning at the RIAS facilitated my first major experience investigating primary sources. I was able to undertake my own American Studies research, work on my master's thesis, and meet other thought-provoking scholars.
I interned at the RIAS between April and June 2021. Over the course of this period, the Netherlands moved from a state of lockdown to near complete re-opening. The tasks I completed therefore changed in keeping with national developments.
At the start I made full use of the RIAS extensive library collection and spent weeks absorbing as much as I could about the US interbellum period. Whilst a full-blooded historian, I had not taken any American Studies classes previously and was grateful to be given this opportunity at the RIAS. These weeks of study proved the intellectual backbone to my 'From the Vaults' series article – a short piece of work whereby I investigated US discourse transformations before after Pearl Harbor. To obtain primary data, I dug deep into the RIAS US Congressional Records Microfilm Archive. The information I discovered through its microfilm reels offered fascinating insights into the US of 1941 – the entries/speeches went from shocking to hilarious! To access the data I learned how to operate the microfilm machines. Whilst scary at first, by the end of the internship I was able to teach others how to use them! I'm glad I was trained in this handy skill in case I ever do further archival research.
As my internship came to a close the RIAS re-opened to the public. I therefore had the privilege to welcome the first visitors of 2021. I also relished the great experience presenting my research online at the NASA/RIAS 26th annual Amerikanistendag! In the background, I contributed to the new RIAS website, social media pages, and much more. This made for a holistic and multi-dimensional learning experience.
I want to express my thanks to all the RIAS staff who made my short stay so enjoyable. I'm especially grateful to Cees for his excellent supervision, to Leontien for giving me confidence ahead of my Amerikanistendag presentation, and to Paul for being a fabulous combo of critical discussant and fellow film-geek.