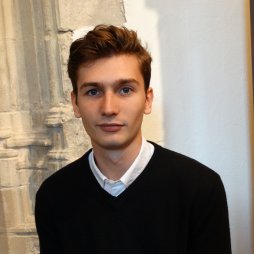 My experience at the RIAS was a truly unique working experience, allowing me to expand my knowledge of the academic world, and clarify my future goals. 
I was an intern at the RIAS from the 1st of December to the 31st of December 2017. My experience during this period was incredibly enjoyable and educational. I had the opportunity to not only get an insight of a very friendly academic working environment, but also discover how an institution of the sort works from in the inside. From day one, I was involved in all the events and day-to-day activities of the RIAS, as well as kept up to speed with the overall decisions the directors were faced with and making.  
During this position, numerous events and seminars were held, in which I helped to organize, making the experience even more unforgettable. I was fortunate enough to partake in the Rooseveltian Century Conference where leading scholars from the western world united to talk about their take on the Rooseveltian Century, and US politics and history in general. Being around such individuals was truly remarkable and motivating. 
A large aspect of the RIAS is the great staff cohesion. The institute is blessed with a truly unified, motivated and capable group of people that in addition to making the internship enjoyable, helped me improve as a person and fine-tune my skills. 
A special thanks to Leontien, Dario, Cees, Giles, Damian, Celia and Paul for the unique experience at the RIAS, and I will certainly visit the RIAS in the near future.