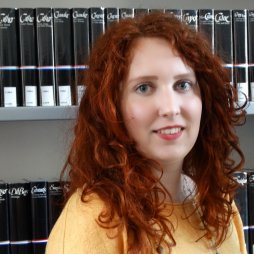 My time at the RIAS was an informative, meaningful, and overall very enjoyable experience, for which I would like to thank the RIAS staff.  
My internship at the Roosevelt Institute for American Studies lasted from April until June 2018, during which I performed a wide range of a tasks and activities.  
One of my primary duties was assisting visiting students and academics at the RIAS library. Over the course of my internship, I met several interesting researchers, and had the chance to help them with their work and learn something about their research. I was also able to attend the weekly PhD seminars, at which visiting professors would come to give often very insightful talks, giving me a real taste of what it's like to be part of an academic community.  
I also assisted with the organization of several public events. These included two public lectures, a research seminar for PhD students, and the Amerikanistendag: the annual student conference for all American Studies' departments in the Netherlands. I really enjoyed being able to experience all these events and getting to know all the people involved. Something which I never expected was that one of the pictures I made during the Amerikanistendag made it onto the website of Elsevier!  
Yet what I enjoyed the most during my internship was being able to conduct my own research in an academic environment, while being able to draw on all the resources that the RIAS houses. I have always enjoyed doing research, but the fact that I was now doing that in the beautiful abbey, with my sources so close by and always being able to discuss my work with colleagues made it an even more enjoyable experience. I am very much pleased with the end-paper of my internship – it even inspired me for the topic of my master's thesis.  
I want to thank all my wonderful colleagues and also all the people that visited the RIAS during my time there as they made the experience even more wonderful and informative!