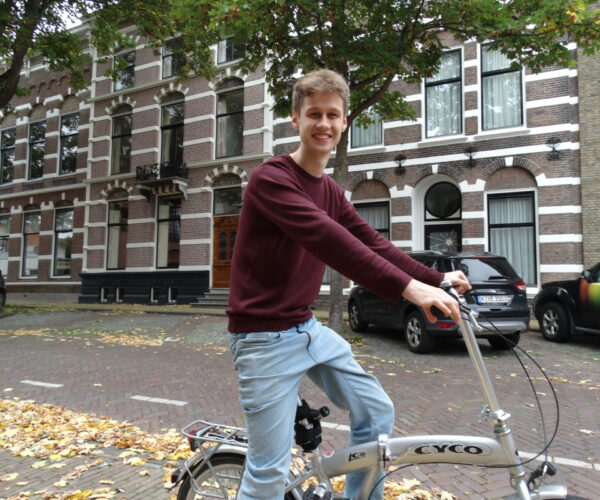 Niek Schilperoord
As one of the few interns who are still pursuing their bachelor's, the internship at the RIAS came with extra pressure, but also more excitement. Having already written a handful of papers on American history, I was eager to learn more and have first-hand experience at what it's like to work at an American Studies institute. Spoiler warning: I was not disappointed. My time at the RIAS from October through December 2022 was the perfect opportunity to seek what is next for me and my ambitions.
During my first two weeks, I immediately got to experience what it's like to organize a full-scale conference, with all the joy and stress it can bring! The Environmental Justice conference was very important for me though, since it brought to light a new research interest of mine: Environmental History, in particular the relationship between race and environment and how it manifests in society in different ways. I listened to a bunch of papers, spoke with interesting scholars and veterans in the field of environmental history and legislature, and enjoyed the spoils of intellectual exchange. These two weeks were crucial for the rest of my time at the RIAS, since I was able to determine whether I would be cut out for a job like this and if I belonged here.
I did belong here. In the office, there was never a dull moment. Spending most of my days with Leontien, we never failed to make each other laugh. Leontien and the others made me feel comfortable and welcomed quite fast. Assisting visiting scholars and researchers resulted in interesting conversations and friendships as well. As I was gaining more knowledge and having beneficial conversations with colleagues and invited speakers at events, I worked my way through the internship, writing a From the Vaults piece on Urban Renewal and the Civil Rights Movement, and an introductory paper on Environmental Justice and the importance of intersecting race with environment. I even learned more about salinization and ways to adapt at the RIAS Policy Workshop on salinization! Climate action was a reoccurring theme during my time here, which made it all the more important. Lastly, I helped organize the Fall PhD Seminar, where I was able to participate in interdisciplinary conversations on all things U.S history while being a vital part to the whole process itself.
Although I'm excited to continue my studies and traverse the path of being a historian, I'm saddened to leave this place. I'm grateful for this opportunity they gave me, and for the great friends I made here. I am leaving the RIAS with a renewed sense of career options and new subject matter for my thesis, which deserves my eternal gratitude.