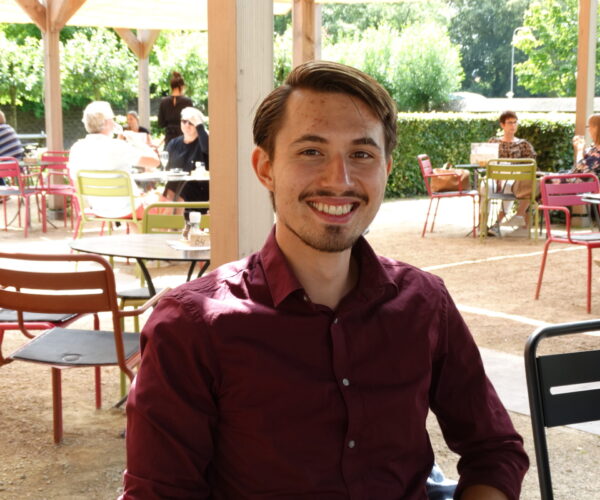 I was the intern at the RIAS from July 2021 until the end September 2021. As it was during the summer holiday and of course during the corona pandemic it was a bit quiet. However, this did not mean that I did nothing. On the contrary, I did various tasks which made it a quite broad internship experience!
Because the RIAS was finally open for public, I had the task to welcome and help multiple researchers from different countries. Most of the researchers that came to visit us already had a pretty good idea about the materials they wanted to use. But that didn't mean that I couldn't help them. For example, I taught them how to use the microfilm machines (which are pretty fun to use), and before the researchers would arrive I also had a small meeting with a colleague to talk about the materials they wanted to use and if we could suggests some other sources.
Besides helping others with their research, I also got time for my own research. This was very nice, because for my MA I had to submit my thesis during my internship here. Besides my thesis I also had to write my own article for our 'From the Vaults' series. This was for me personally a good learning experience as I am used to write papers for my teachers at the university. To write an article for a website, with another target audience, is a different kettle of fish. For me, this contrast was somewhat funny, because academics tends to write very long and in most of the cases, not to the point. This is also what I usually do, but to train this different type of writing will give me (in my opinion) a new type of skill that will come in handy in the future. For the 'From the Vault' article I could use our extensive collection of primary and secondary sources for an subject of my own choice. This was really nice, as I am an International Relations student and not an history (or American Studies) student to the core. Next to this research I also had to do all different kinds of tasks, such as making the new website work properly and making content for the social media pages.
I am a bit jealous on the intern who is after me, because he will definitely help more visiting researchers. But although it was a bit quiet, I still had a good learning experience! I also want to thank the staff for all the chats ranging from literature tips for my research, movie tips in general, or  me complaining about my really bad relationship with trains.