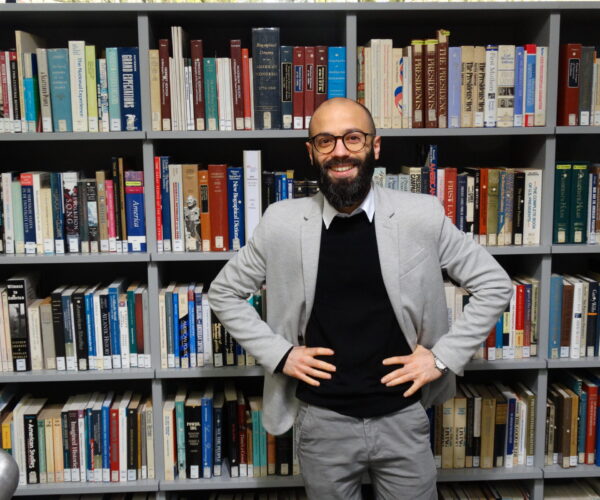 Gaetano Di Tommaso is Postdoctoral Researcher at the RIAS.
Email
Gaetano Di Tommaso's research focuses on the role of natural resources in US history. He is interested in how US extraction and use of specific raw materials, especially fossil fuels, have impacted life and politics on different scales, from local environments and communities to global ecosystems.
In his dissertation, completed during his double Ph.D. program between the University of Bologna in Italy and Sciences Po-Paris, Dr. Di Tommaso studied the US management of energy sources in the Progressive Era, looking at how the newfound need for access to hydrocarbons and other minerals redefined the notions of national interest, security, and modernity.
He is currently developing a project investigating the environmental health implications of petroleum and petrochemical production, especially in coastal regions.